Hikers and bicycle touristsTreck
Treck : Tent camping without the burden !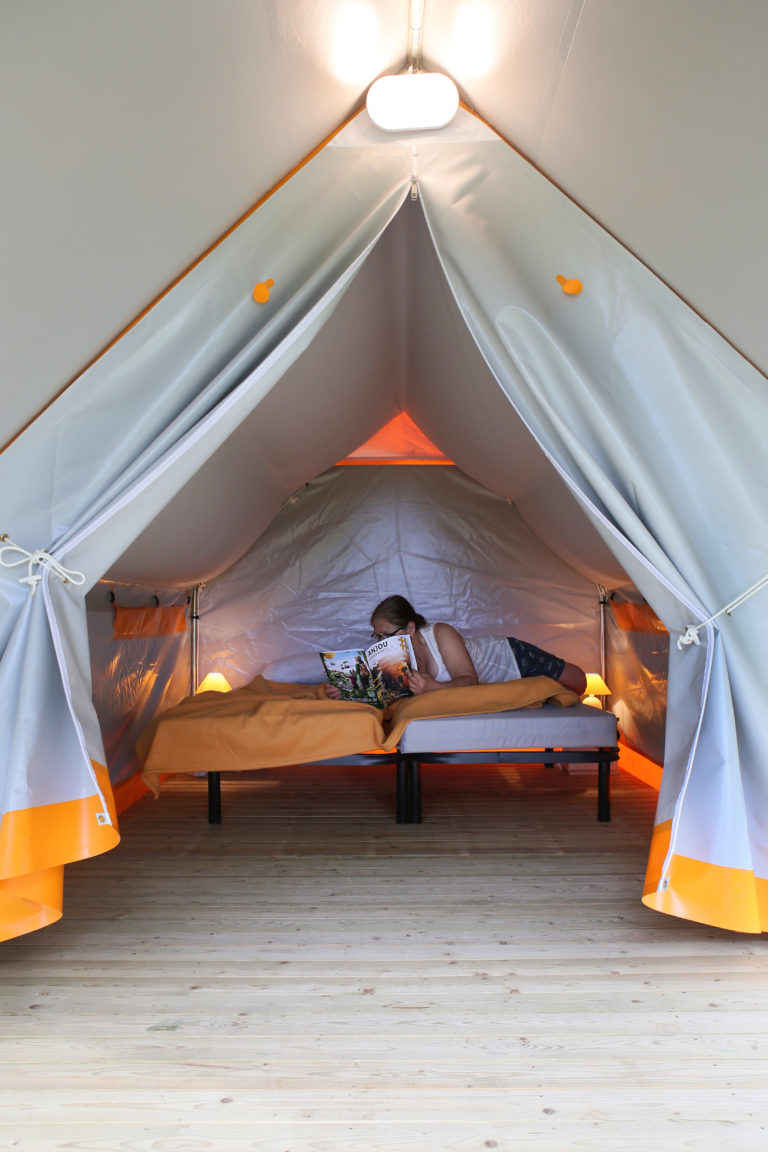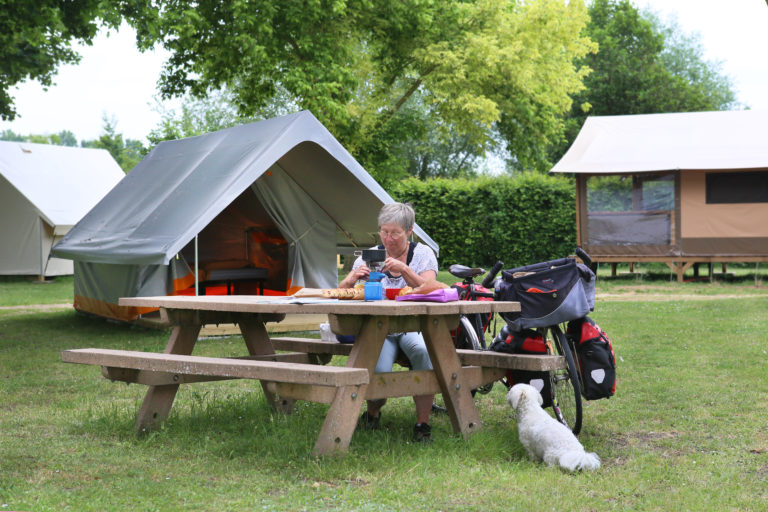 7,2 m² + 4,8 m² terrace
1 rental
1/2 people
A "ready-to-camp" tent for complete immersion in the camping spirit.
Just like with Bivouac, Treck was designed to accommodate trekkers (cyclists or hikers) for an overnight stop or short stay. This accommodation offers restorative bedding, where you will feel fully immersed in the camping atmosphere after a day of physical exertion but without the usual burdens of camping. It is located in an area dedicated to trekkers in order to foster dialogue and interaction. Your only concern for the evening will be to meet and share your experiences with your fellow trekkers. Pitched directly on the ground, this tent sets up quickly and easily. The toilet & shower block is shared by everyone staying at the campground. Unheated.
Characteristics
Inside
2 narrow twin mattresses (80cm)
Bedside lamps
Power outlets
Outside
On the covered wooden terrace : two deck chairs
Most
Included
Duvets / blankets
Pillows
Pillowcases
Mattress protectors
Good to know
Remember to bring your own sheets and duvet covers or sleeping bags!
Free WiFi
Possibility of ordering breakfast or packed meals in advance
Power outlets to charge your phones
Indoor and outdoor lighting
Table and benches available in the trekker area