Get your first taste of camping with Coco !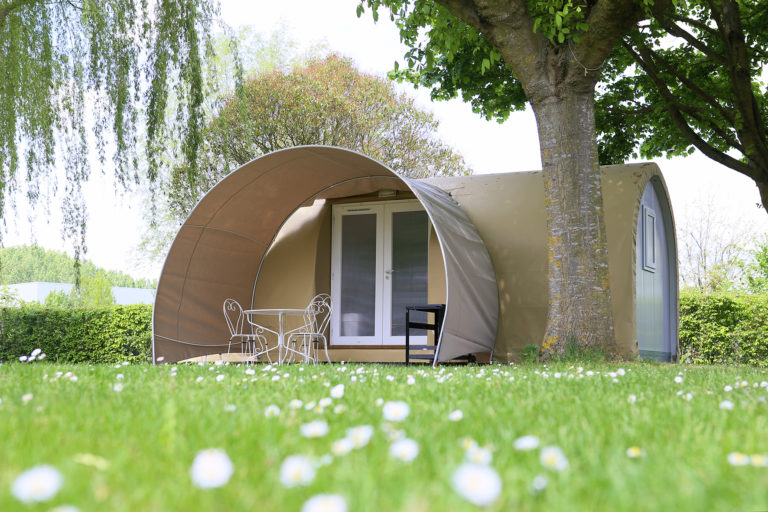 16 m² + terrace
2 rentals
4 people
Half gypsy caravan, half mobile home, Coco guarantees a great outdoor experience for camping newbies. Spend your time outside, but with the comfort of indoor life within easy reach !
Coco is a unique rental option, halfway between a mobile home and a gypsy caravan. It fits perfectly with the surrounding nature to give you the camping experience, without all the inconveniences! This functional accommodation is arranged in a living room and two separate bedrooms. The spirit of camping is preserved thanks to the nearby toilet & shower block for personal hygiene needs, WCs and for washing up (there is no running water or heating in the rental).
Characteristics
Inside
1 central living room
1 bedroom with a double bed (140 cm)
1 bedroom with 2 twin beds (80 cm)
Outside
Covered terrace
Garden furniture
Amenities
Inside
Folding table with stools
Microwave toaster oven
Mini-fridge/freezer
Coffee maker
Customary pots and pans
Cleaning supplies
Outside
Most
Included
Duvets / blankets,
Pillows,
Pillowcases,
Mattress protectors
Remember to bring your own sheets and duvet covers or sleeping bags!